Meet the Innkeepers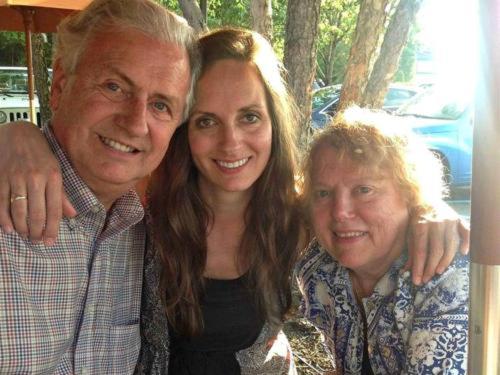 Darrell and Linda were both very busy with their careers when they came upon Daisy Hill, then known as 2816 Blair Blvd. Their daughter, Johanna got it all started with all the city regulations and building permits. She launched the first website, created marketing collateral; brochures, business cards, and even "Daisy Bucks".
Having their own Bed and Breakfast had been a dream for decades for Darrell and Linda. Darrell went to work for Sheraton Hotels near Disneyland right after college in 1973. After ten years of experience with various hotel chains all around the country, the Bengson's arrived in Nashville in 1983. Having fallen in love with Nashville, they knew it would be home for a very long time.

Many years later, their favorite realtor called to see if they had finished remodeling their current home. Knowing the Bengson's were looking for their special place to create their Bed and Breakfast, he took them to 2816 Blair Blvd. The love affair began and they were hooked. Sitting on the beautiful brick patio at the back of the house waiting for the realtor to arrive, Darrell, Linda and Johanna said "this was it". As the realtor said, this was the perfect house.
A Dream Come True
Linda and Darrell have been hands-on working, managing, and living as innkeepers of Daisy Hill Bed and Breakfast ever since. They have shared their lives with for over 20 years. They are very much involved in their Hillsboro West End Neighborhood Association as well as the vibrant city, state and National Hotel Lodging Associations. Darrell's professional hotel and tourism background has helped prepare them for their new careers as Innkeepers.



The Bengson's enjoy traveling at home and abroad, spending time with their children and grandchildren and getting away for a few hours in the middle of the day to get on their boat at the nearby Percy Priest Lake.